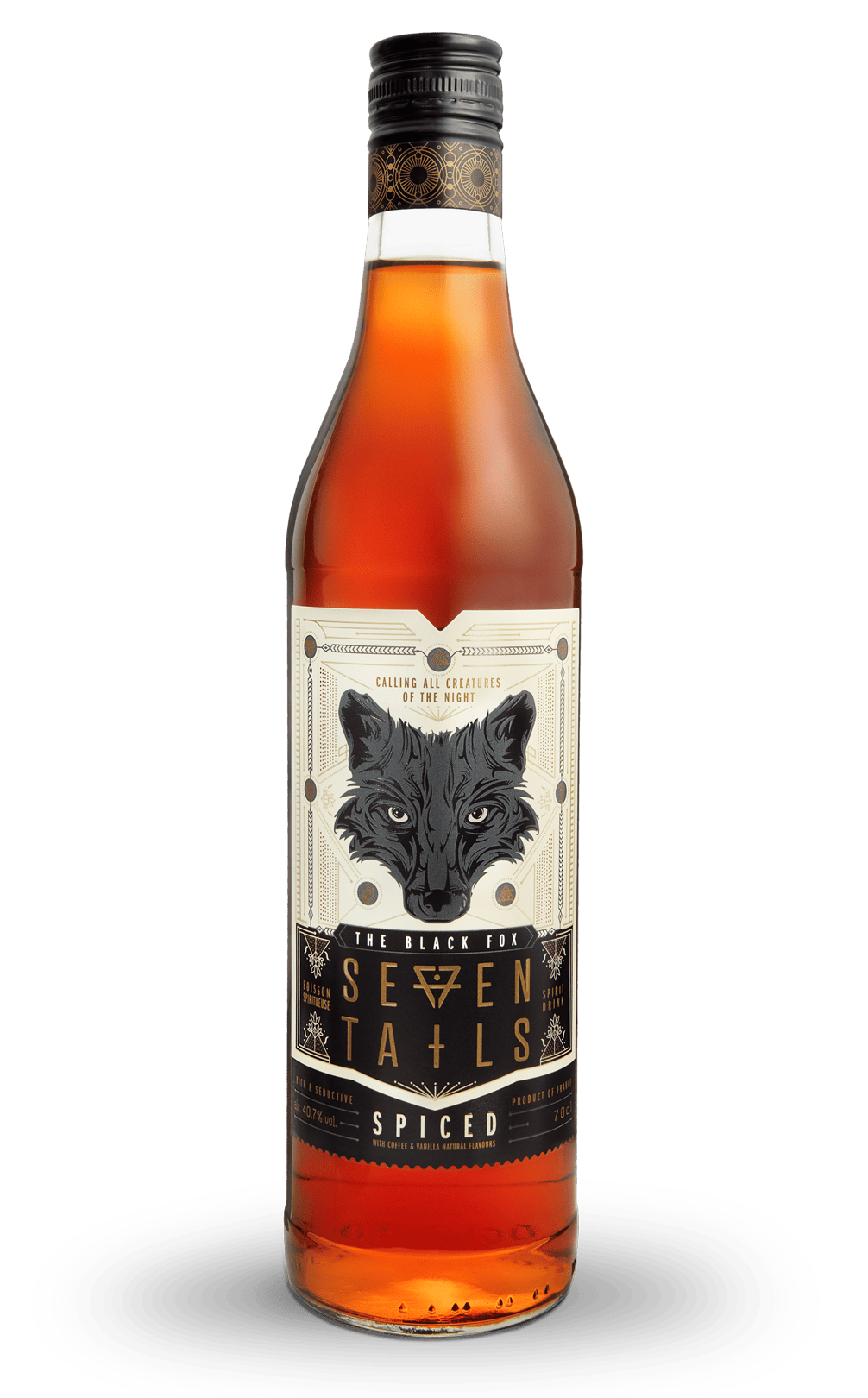 Seven Tails Spiced is the worlds first spiced brandy.
Brought to market by Seven Tails Distillers to
capitalize on the spiced spirit boom and cement their
place as the world's most innovative brandy brand.
Initially launched in late 2022 in UK, Singapore, Italy
and USA, Seven Tails Spiced gives bartenders and
home mixologists the opportunity to create signature
drinks with a grape based product subtly flavoured
with coffee, vanilla and a touch of cinnamon.
Made in France and bottled at 40.7% abv Seven Tails
Spiced is dry, yet full bodied, a sophisticated option
in the 'spiced spirit' category at an affordable price.
Signature serves include Espresso Martini, Hot
French Coffee and Spiced Cola.
SPICES & TASTING NOTES
Flavours of coffee bean, vanilla and burnt butter make
way for subtle notes of cherry stone and dried citrus.
MATURATION
Grape brandy, selected by our master distiller, is aged
in oak barrels in France for a minimum of 12 months
then naturally flavoured with spices.
10ml Quality Coffee Liqueur
Method
Shake with ice and strain into a chilled martini glass.