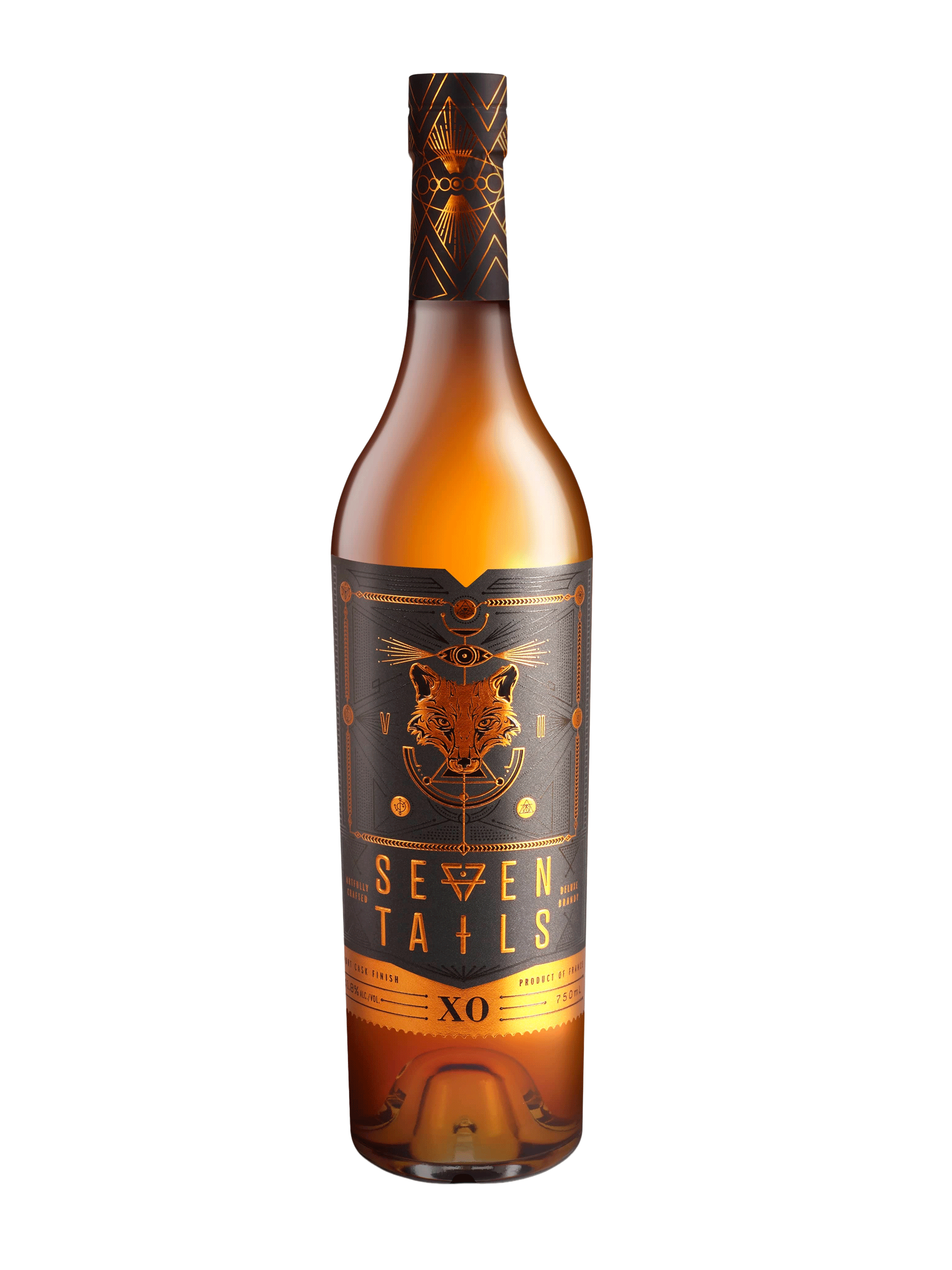 Seven Tails launched in United Kingdom early 2020 and
quickly became the go-to brandy for the most
influential bars in London. The first establishment to
pour Seven Tails in a cocktail was the esteemed
American Bar at the Savoy, quickly followed by Worlds
50 Best Bars trend setter Three Sheets. Now seen at
bars such as Soho House, The Ned, Edition Hotel
Shanghai and Dante NYC, Seven Tails has bought
innovation and attention to a growing and established
category that needed it.
As of June 2021 Seven Tails XO is proudly the house
brandy for Soho House across the globe & The Ned UK
and also features in the new House Favourite cocktail
The HOUSE COOLER.
WHY THE FOX
The fox is the keeper of the elixir in alchemy iconography.
MATURATION
Aged between 5 to 30 years, with the younger eaux de
vie offering freshness and vibrancy needed for mixing
in cocktails and the aged, more sophisticated brandies
adding body and structure for an exceptional finish.
GRAPE VARIETIES
• Ugni Blanc • Folle Blanche • Colombard
REGIONS
Bon Bois, Fin Bois, Bas & Ténarèze Armagnacs from
southwest France. An innovative proposition whereby
the traditional appellations have been blended to
create a product bigger than the sum of its parts.
PORT CASK FINISH
200 litre Portuguese wine casks for up to 30 days to
add depth of colour and richness in flavour.
TASTING NOTES
Pecan pie, dried fig, summer berries
and toasted vanilla.
20ml Raspberry syrup

20ml Fresh pressed lemon juice

20ml Fresh grapefruit juice

2 dash strawberry bitters
Method
Shake with ice and strain into a collins glass over large cubed ice.
Garnish with mint and lemon coin.